Alexander McQueen for Target
photo by:
gina garan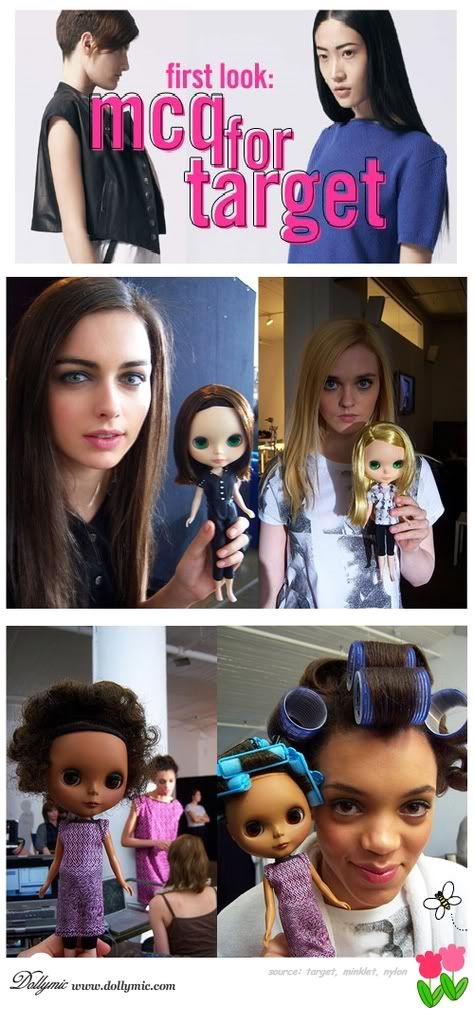 backstage photo by:
minklet
Blythe is in a fall/winter promotion in 2006 TV commercial for Fashion Street Tatemachi!
Commercial for Blythe in the old days...
Blythe shows off 100 to-die-for outfits created for her by top designers from around the world and photographed with colorful invention by
Gina Garan in her 2nd book " Blythe Sytle", including Gucci, Prada, Versace, Christian Dior, Dolce & Gabbana, John Galliano, Paul Smith, Issey Miyake, Vivienne Westwood, and dozens more. She's definitely a international superstar and high fashion model.