Menswear for women:
Legendary designer Yves Saint Laurent, who reworked the rules of fashion by putting women into elegant pantsuits that came to define how modern women dressed, died June 1 in Paris. He was 71.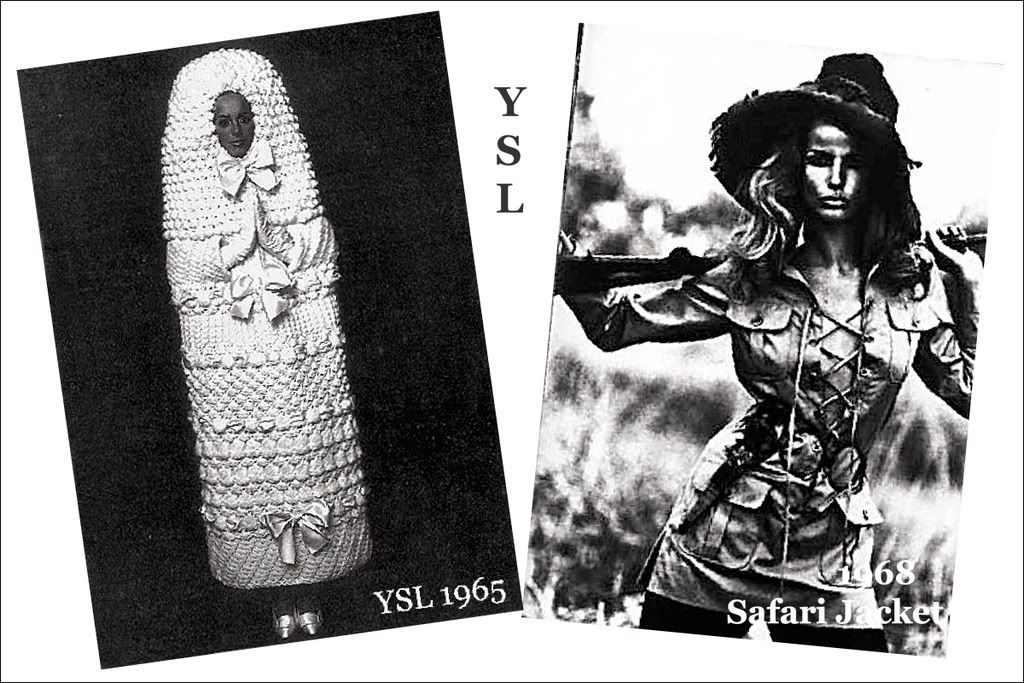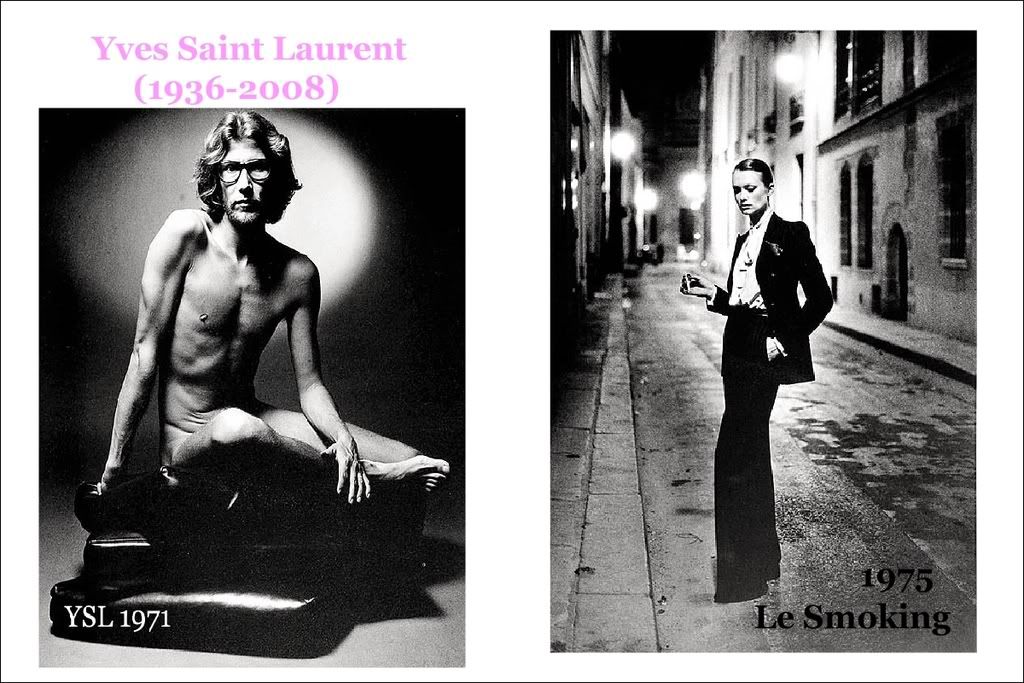 A towering figure of 20th century fashion, Saint Laurent was widely considered the last of a generation that included Christian Dior and Coco Chanel and made Paris the fashion capital of the world.
vogue gallery
photo credit: atnext.com


"Chanel gave women freedom" and Saint Laurent "gave them power," Pierre Berge said on France-Info radio.
"I am extremely proud that women of the world over today wear pantsuits, pea jackets and trench coats. In many ways I feel that I have created the wardrobe of the contemporary woman." – Yves Saint Laurent