Art Nouveau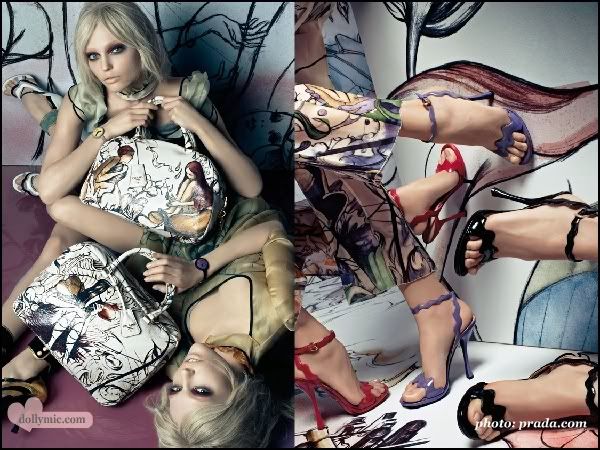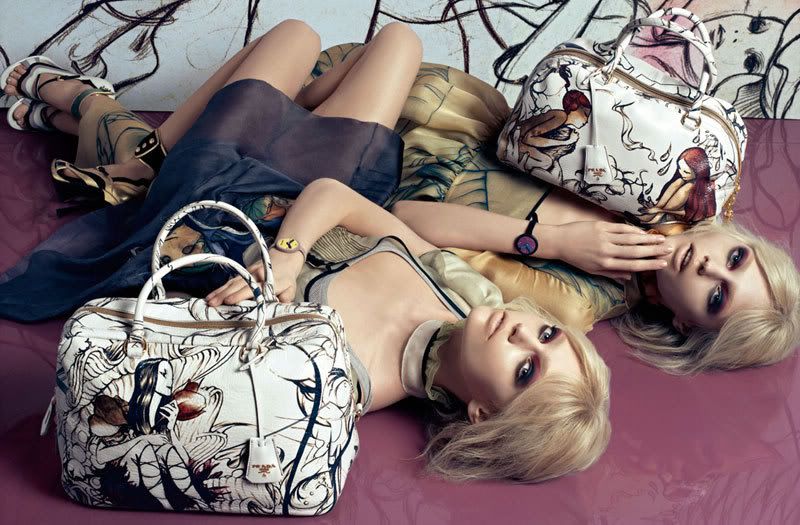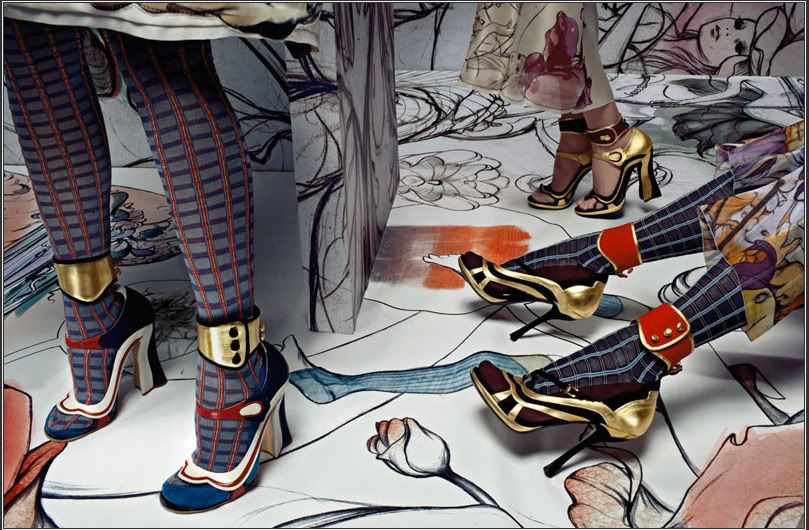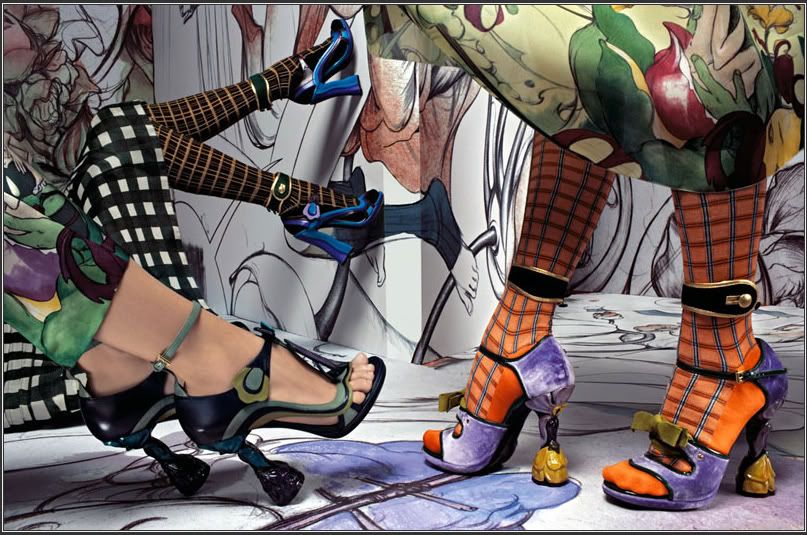 photo credit: Prada 2008 Spring Ready to Wear Collection
Prada Spring Summer 2008 Ad Campaign with Sasha Pivovarova by Steven Meisel
get them from
Bergdorf Goodman
Prada Scalloped Pump & Cuff
Set includes Pump:Black suede with gold trim. Scalloped edges. Crescent toe. Platform sole. French heel. Cuff:Gold/black. Three-button side. Ruffled edge.Both, made in Italy.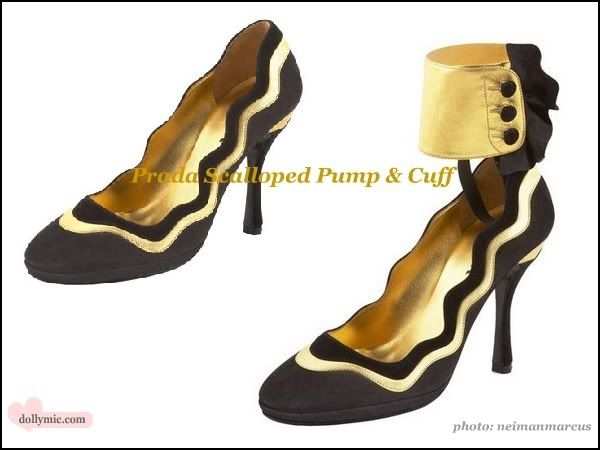 get them from
Neiman Marcus
Prada Floral Heeled Sandals
Beige. White flower-covered heel. Open toe. 4" plastic heel with internal steel turned reinforcement; grip sole. Made in Italy.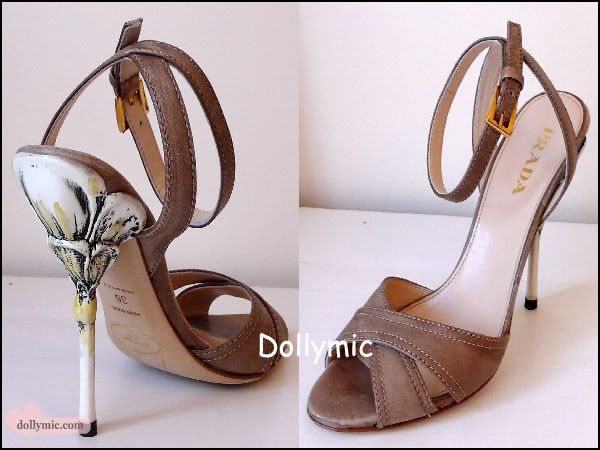 get them from
Neiman Marcus